Efficiently build and launch your products to market with Ruby/Rails.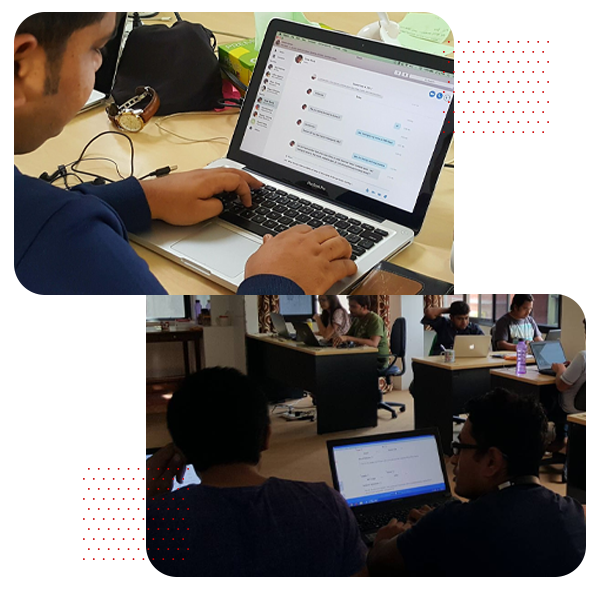 Efficiently build and launch your products to market with Ruby/Rails.
Ruby on Rails enables you to quickly create and launch high-quality web applications. It allows you to get your product into the hands of users promptly, allowing for valuable feedback and continuous improvement.
Some projects built with Ruby
Gurzu is a full-cycle Ruby on Rails development company. Since 2014, we have built software running on the RoR framework for startups and enterprises from all around the world using Agile methodology.
Gurzu For Ruby On Rails Development
Ruby on Rails is ideal for getting cleanly coded web applications up and running in the shortest amount of time. It's perfect for getting your product in the hands of users quickly in order to learn and iterate.
Rapid application development with Ruby on Rails
Maintain your Rails project
Scaling your Rails project
Upgrade your old Rails applications
Our Engagement Models
Fixed Scope
You have a fixed budget to get a product or some features to market? This program is for you. No-nonsense, cost-effective project delivery that fits your budget and will not be marred by budget-overruns or FTE-based project scope-creep or time extensions.
Dedicated Teams
You need one expert or an entire team to join your team? This program is flexible, yet tailored to just what you need in specialized skills or dedicated teams for on-time delivery.
Rescue Missions
Failed or stalled projects? Sometimes you just need to call in a Rescue Mission. We will get your project back on track. Your challenges are our challenges--we will get it done.
Let's Build Something Great Together
If you are planning to build and grow your online business, we are happy to help you. Don't wait until someone else comes up with a similar idea and leaves you out wondering.