Hello Readers,
As the leaves change color, and the air gets crisper, we know that fall is in full swing. And with fall comes a new edition of our monthly newsletter! In this month's issue, we have curated a blend of informational content, and updates from our office. Happy reading.
Events:
October 20: Festive Celebration
As October arrives, we get ready to celebrate two special festivals: Dashain and Tihar. Team Gurzu organized a gathering to elevate festive spirit, and share gratitude with each other. We played games, sang songs, ate good food, and welcomed the festive season with happy hearts.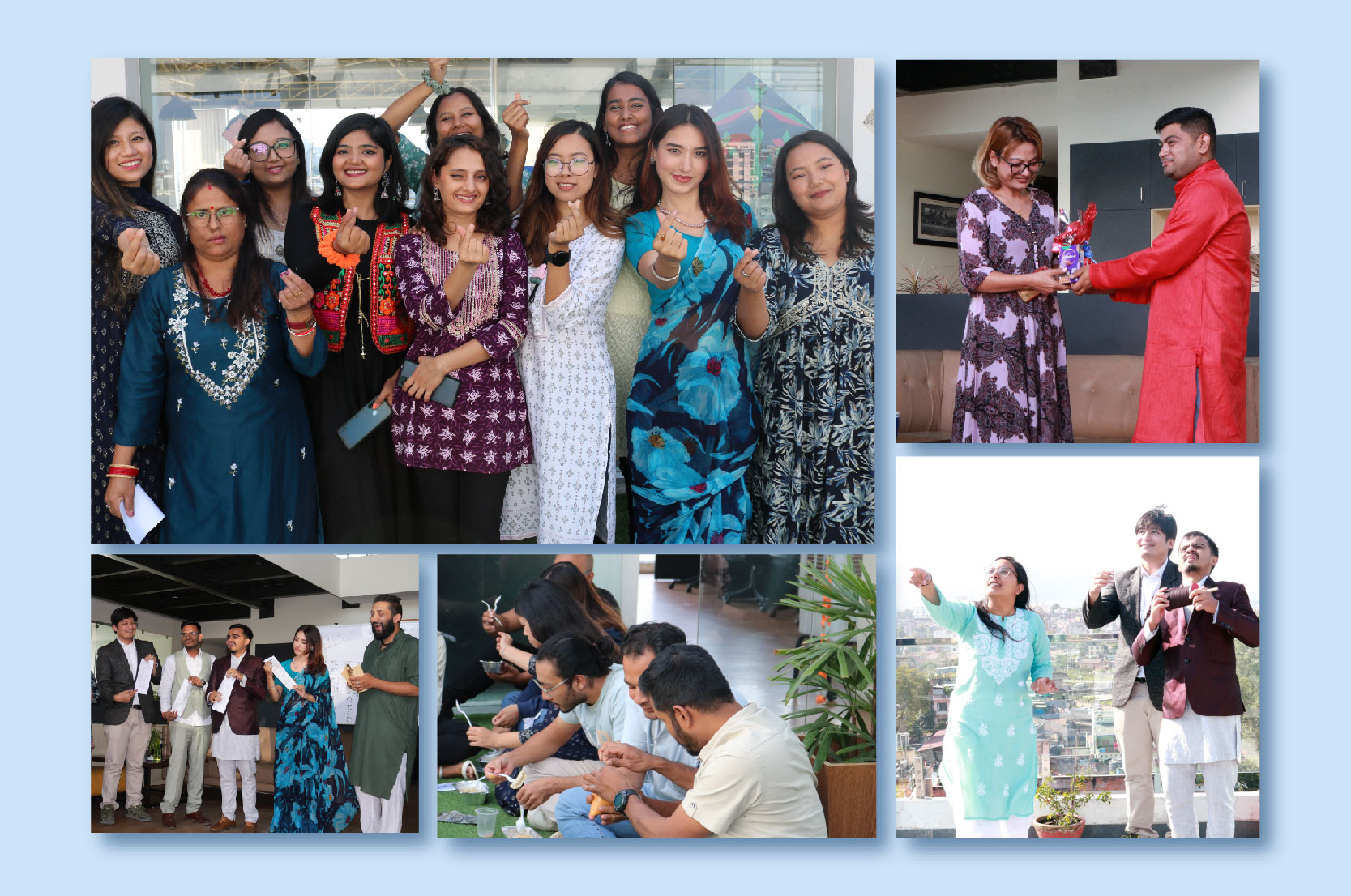 Knowledge Ketchup:
Knowledge ketchup is Gurzu's take on the classic lunch-and-learn concept. Every week, a team member steps onto the stage, sharing valuable insights with the entire team.
October 11: JSON API normalizer usage
Meghraj talked about jason-api-normalizer and how it is used to normalize the JSON data - along with a demonstration.
Oct 18: Data Driven Decision Making
Nishan talked about data driven decision making - and how engineers can use the technique both in personal and professional life. Find the slide deck here.
Blog Posts/ Case Studies
SportsLink is a one of a kind fitness app designed to connect users with like-minded individuals, discover new training sessions, and elevate their fitness journey. Robina delved into the creative process of Gurzu design team while building SportsLink in this blogpost. Read it here.
During a challenging mobile application project, Nishan discovered Vagrant, an open source tool designed to help developers create and manage virtualized development environments in a simple & reproducible manner. Read more in this blogpost.
Monolithic or microservices architecture? Which one should you choose for building scalable & maintainable applications? Sarvottam wrote a blogpost about how microservices is a better choice. Read it here.
Thank you!
Your dedication in reading through means a lot to us. Stay tuned for more captivating stories from our office in the upcoming edition.
Gurzu is a full-cycle software development company. Since 2014, we have built for many startups and enterprises worldwide using Agile methodology. Our team of experienced developers, designers, and test automation engineers can help to develop your next product.
Have a tech idea you want to turn into reality? Book a free consulting call.