Stride: Win Your Way
Stride is a B2B Sport Supervision Platform for high schools, colleges, and sports clubs. Stride optimizes the time that coaches spend with athletes and mitigates risks associated with these interactions. This app is free to users of our service.
Features include Practice Management, Attendance Review, Countable Hours, Athlete Assessment, Team Chat, Practice Survey, Competition, and Event Management, and Goal Setting.
Business Challenges
There was not a proper learning management system or a transcriptional platform for athletic journey of athletes and make this learning management simpler for coaches as well. Client needed a team that could hand hold all the technical decisions and roadmapping everything he had in mind.
Solution
Gurzu was able to provide a dedicated Product Owner at our end and great technical team to prototype and support building this platform as business took shape. And client was able to find his executive team.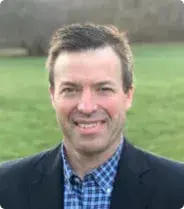 Gurzu could not have responded more knowledgeably or professionally to our company's needs as a startup. The team completes tasks on-time and in-budget and provides meaningful guidance where needed. Gurzu has consistently matched fantastic software development with refreshing transparency.
Sydney Williams
Stride, LLC