BiggerPockets
BiggerPockets is the web's largest real estate hub that provides millions of pages of content for free. The system also includes a collection of tools designed to help male the best real estate decisions with ease.
Business Challenges
BiggerPockets, a leader in real estate domain required an efficient, reliable technology parter to migrate/build their existing applications with the latest technology stacks.
Solution
Gurzu was able to setup a segregated team of mobile engineers who supported and enabled the BiggerPockets team to expand their technical vertices.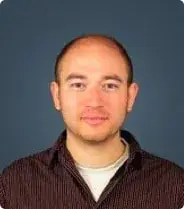 The Gurzu side of our team has been a pleasure to work with. I have been very lucky to have found them. Their attitude and strengths have helped our business succeed. They are extremely responsive, reliable and easy to work with. Gurzu has been an important partner in our decision to offer a reliable mobile app!
Robert Perry
BiggerPockets