It's easy to think of corporate decision-making as a binary process guided by facts and best practices. However, enterprises are ultimately run by humans. Commercial growth is decided by the decisions we make individually and collectively. When faced with a difficult decision, we sometimes require a catalyst to push us to make it.
For example, the Covid-19 outbreak pushed technology adoption in many organizations, forcing them to take the risk and accept new digital transformations to survive. While many small-to-medium-sized businesses (SMEs) set up websites or e-commerce platforms to process online purchases, a sizable percentage were hesitant to do so.
The way you do business, connect with clients, manage your staff, and deal with data has all altered as a result of technological advancements. Nobody could have predicted that businesses would use Facebook Page to sell items and engage with customers just a few years ago.
Unsurprisingly, cost and the availability of trained employees might hinder the implementation of digital transformation. Risk perception has a more significant impact on performance for business owners, and leaders tasked with digital driving strategy than anything else. It can be intimidating to incorporate digital tools or infrastructure because of the unknown, but avoiding the process is far riskier.
Industry stakeholders may and should stimulate technology adoption in small and medium-sized firms by addressing the psychological barriers to digital decision-making; in doing so, they will strengthen the global economy's backbone.
Here are some reasons business owners should invest in technology and do it now!
Remote Access.

According to a survey by Owl Labs, 70% of people who worked from home during the pandemic reported virtual meetings are less stressful, and 64% prefer hybrid meetings. 

According to a Standford study of 16,000 workers, work-from-home increases productivity by 13%. Workers in the same research reported higher job satisfaction and a 50% reduction in attrition rates.

Remote work is the new normal. Even if your workers aren't in the office, your employees can access emails and files and chat with coworkers in real-time, thanks to smartphones and new technologies. Cloud storage providers and team management programs like Asana and Trello make your workflow smoother.

Technology isn't as costly as some people believe.

Many organizations are hesitant to incorporate technology into their operations because they believe it to be expensive. However, they are significantly less expensive than some people imagine. More crucially, they may turn out to be more cost-effective over time. Hiring full-time staff, for example, will necessitate a more enormous financial investment than automating the task with software because the software does not require a monthly wage, taxes, or benefits. In addition, the possibility of human error is significantly reduced.

Competitive Edge.

For millennia, businesses have used technology as a competitive weapon. The sooner your company uses new technology and apps, the better. For instance, Fashion tech and analytics are a challenge for most companies, while some businesses are already doing it in several ways. Designerex, for example, is the world's largest peer-to-peer designer dress-sharing platform with a clear competitive advantage over its competitors in launching new brand strategies and campaigns since they analyze strategic data of their products and impact in the market and customer segments.
Read about how we built Designerex iteratively aligning MVP development that enabled rapid customer acquisition here.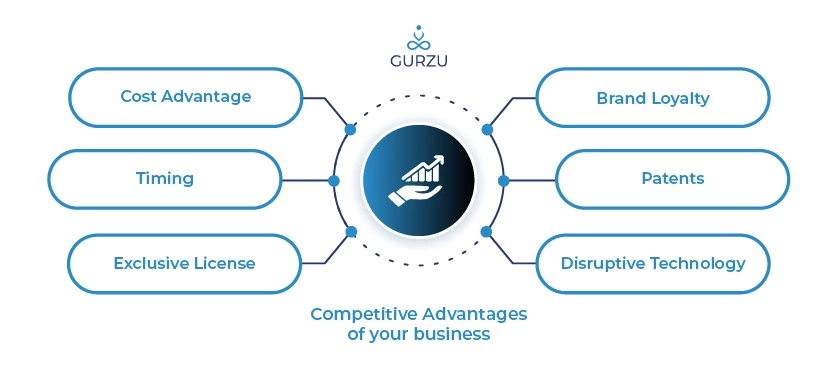 Better interactions with customers

Customers today want service to be available whenever they require it, no matter what time it is. If you are not making sure your communication channels are active all round the clock, you are missing out on so many opportunities!

Consistent multichannel communication boosts accessibility and convenience for customers. Companies can consistently keep in touch with customers even after allocated working hours, using technologies like chatbots and live chat.

No Boundary, No Limitations

Most organizations today work with customers and the workforce across the globe. The demands, culture, and education of businesses across the country are all different. Technology advancements can help organizations handle these inequalities in ways that have never been possible.

From personal experience, we can attest to the validity of this principle. Gurzu Inc, as an information technology organization with 100+ employees spread over different locations throughout the country working with 20+ customers across the globe, has benefited from technological enhancements that have helped us coordinate across borders seamlessly.
Factors to consider before investing in technology
Businesses of all sizes and industries use software to optimize their work operations. On the other hand, business owners looking to purchase information technology products and services frequently fail to consider which vendor's business software will be an excellent cultural fit for their company. Let's dig deeper into the factors before investing in software development & technology.
Identify Your Needs
First of all, you must first establish the problem you're trying to solve and your precise requirements. Perhaps your current product delivery-based logistic software needs to be upgraded, or you're seeking software that automates unproductive operations. Alternatively, you might need to invest in new payment gateway-based Fintech software to improve customer-safe transaction service and retention.
In many cases, the issue you're having is caused by incorrect procedures and inappropriate software. Identifying these problems is not a fault-finding activity. It's an opportunity to think about issues from a different perspective. Specific problems are solved with the help of technology. As a result, spending money on solutions your company doesn't require is pointless. We propose you speak with your employees to learn more about the issues they confront regularly. This way, you'll be able to invest in relevant solutions for your team, which is critical when working with limited resources.
Consider Pricing
Tech solutions are not cheap, and you must be willing to invest to reap the benefits afterward. Nonetheless, in most circumstances, investing in technology is not excessively expensive. It also aids in the search for different vendors. While it's natural to assume that all vendors offer the same technology at comparable pricing, you'd be amazed at how different their prices might be. As a result, don't accept the first offer you receive; instead, compare many providers until you have a shortlist of candidates.
Interview Vendors/Software Developing Companies
Before you agree to any deal, you must interview the vendors you have shortlisted to ensure you are investing your money wisely. Take advantage of this opportunity to learn more about how the critical system works and how it can help your organization bridge the gap. Even if a single provider has blown your socks off, it's critical not to make any hasty selections! Instead, you should contact your team and ask for their views to make a sensible conclusion. 
You might also be interested in: Starting up tech business? Hiring a freelancer or looking for a technical co-founder?
Final Thoughts
Technological advancements have completely transformed the face of business. With hundreds of companies vying for attention, it's evident that yours does, too, and it's time to invest in the tools and technology that help you reach a step closer to your goals. Now that you know why your firm needs technology, you must set aside enough funds to make this significant investment. Don't rely on outdated ways; explore new technology that may help you grow your business in months!
If you want a better understanding of how technology can enable a successful organization, drop in your query, and we will be delighted to assist you with your venture.