Wicket Publish
Wicket publish is a digital signage software that offers a platform to create, manage and distribute contents over different networks. It is a revolutionary product, which allows businesses, marketers and advertisers of all sizes to broadcast targeted, meaningful and engaging advertisements content for a wide audience anytime, anywhere, anyplace. It supports all types of digital advertisement and provides it's user the ability to manage media and operate all end services without any hassle.
Business Challenges
WicketSoft was using external software vendors for their advertisement business on digital signage technology to serve Stadiums around MILB. They understood that they needed their technology to power all the digital screens to cut off external dependency, maximize revenue, and better control their operations.
Solution
In three months, Gurzu was able to deploy for Wicket, their own digital signage solution with central control with awesome features than their previous vendors. Inclusive but not limited to multiple screen splits, Support for wider range of audio and video contents. Content programming, Context based ad placement, Advertisement content rules etc.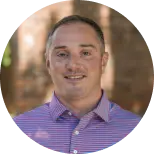 Wicket has been in the forefront of technology for brand engagement and have a growing network of digital displays from NASCAR race tracks, to Minor League Baseball Stadiums to many solar-powered outdoor display networks. We asked Gurzu to build several media products with a very aggressive delivery deadlines to match our own very aggressive network expansion. Gurzu team did not disappoint in quality, timeline or cost. Gurzu's talented group of engineers fit hand-in-glove with our in-house software engineering & computer vision teams to help achieve our long-term goals. Gurzu has been a great partner for us and we enjoy the can-do attitude and knowledge of very modern software stacks. The products that Gurzu has built for us have been core to our portfolio of technology investments.
Ryan Owen
President & Co-Founder | Wicket